Sealants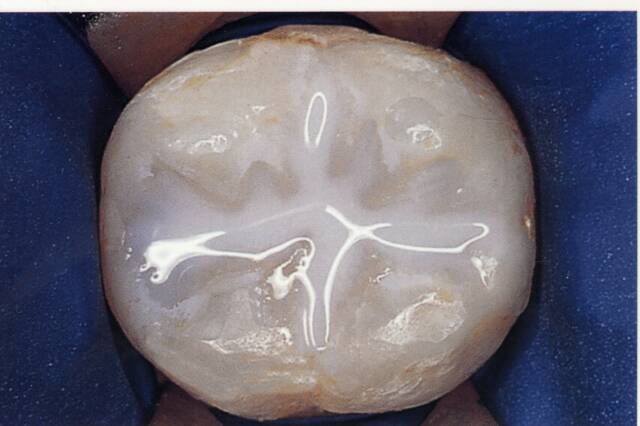 Protect the grooved and pitted surfaces of the teeth, especially the chewing surfaces of back teeth where most cavities in children are found. Made of clear or shaded plastic, sealants are applied to the teeth to help keep them cavity-free.
Research shows that sealants can last for many years if properly cared for. So, your child will be protected throughout the most cavity-prone years. If your child has good oral hygiene and avoids biting hard objects, sealants will last longer. Your pediatric dentist will check the sealants during routine dental visits and can recommend reapplication or repair when necessary.
Your child will benefit from the preventive approach recommended for all children. Effective brushing and flossing helps your child keep a healthy, cavity free mouth. Home care takes just minutes a day and prevents needless dental problems. Regular professional cleanings and fluoride treatments are also very beneficial. Sealants can prevent tooth decay on the chewing surfaces of molars where four out of five cavities occur.